Course Maps
The Wales Swim
On Friday entrants will take part in The Wales Swim on North Beach, Tenby. The spectacular location which is a natural amphitheatre will create an atmosphere that the athletes and spectators will never forget.
Competitors of both the 1.2 miles and 2.4 miles swim events will start on North Beach, Tenby. At the same time, those tackling the full distance will do a second lap, having exited the water and followed the route for lap 2.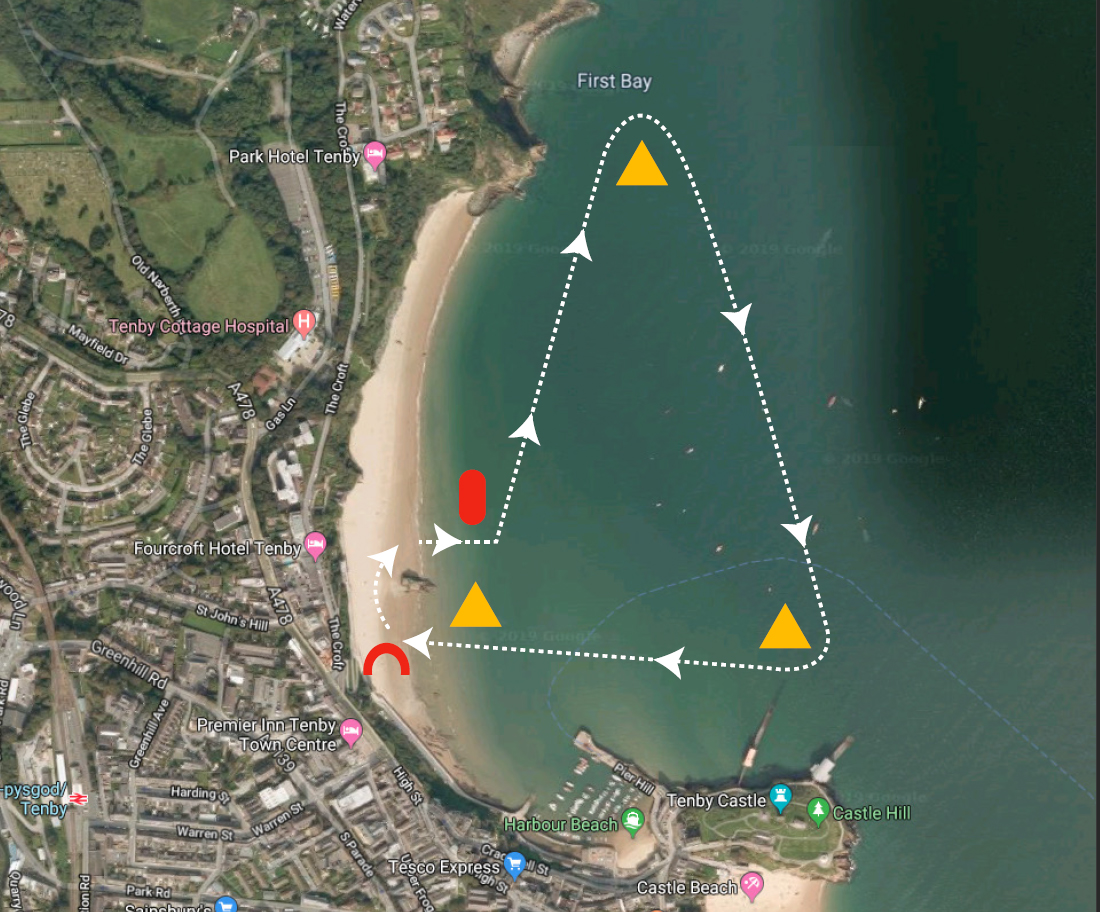 The Wales Sportive
The tough but incredibly rewarding courses will test the athletes to their limits but also provide them with an event experience like never before.
112 MILE SPORTIVE
70 MILE SPORTIVE
42 MILE SPORTIVE
The Wales Full & Half Marathon
One of the toughest courses on the circuit but also by far the best.  The incredible scenery, the community support will drive you to the best finish line you will ever encounter.
The Wales 10K
Starting from the incredible Manorbier Castle, the Wales 10k will join in with the full and half marathon runners heading towards the famous red carpet finish.
The Wales 5K
The Wales 5k is the event gateway to joining in the fun at the LCW.  Starting just before the marathon runners and finishing Tudor Square it is the spring board to many years of fun! Entries available from athletes of 11 years and older!